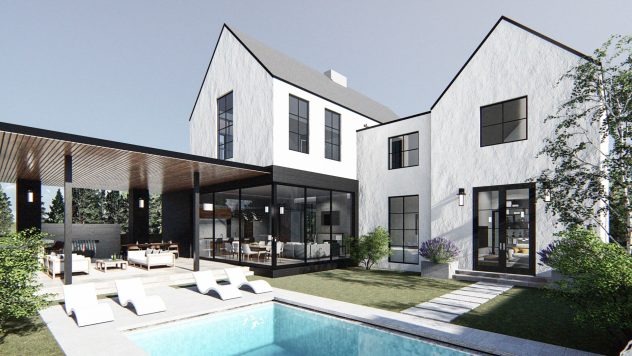 Archistock #2020-001: Architectural design and house plan set of a double story 6-bedroom Modern Farmhouse. Approximately 4,300 sq ft, with 5 baths, 2-car garage, a den room, kids play room, gym room, ample of storage, and outdoor swimming pool.
The house sits on a flat land, ideal for a site that has front and back/service entries. The plan is divided into 2 zones: double-story main house at the front side and a separate single story garage and guest house (now functioning as gym area) at the back of the property. Both front and rear zones are well connected by a covered deck. With nice spacious courtyard, landscaping, and outdoor living area in between the buildings, this design emphasize a seamless flow and visual connection between outdoor and indoor spaces, which makes this modern farmhouse feels more airy, spacious, luxurious and entertaining, yet homey and relaxing.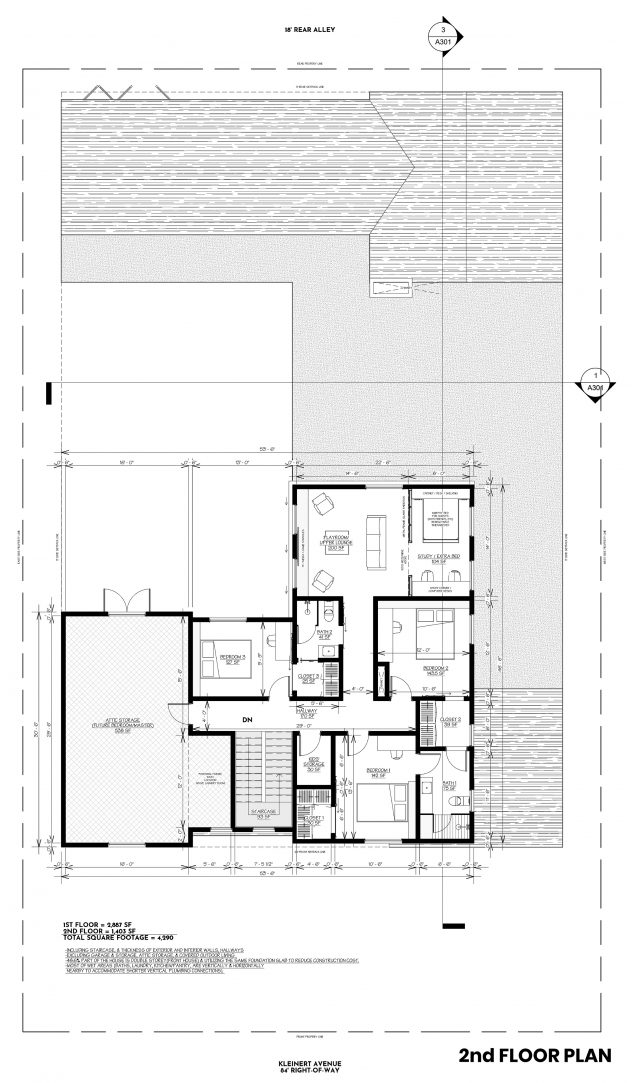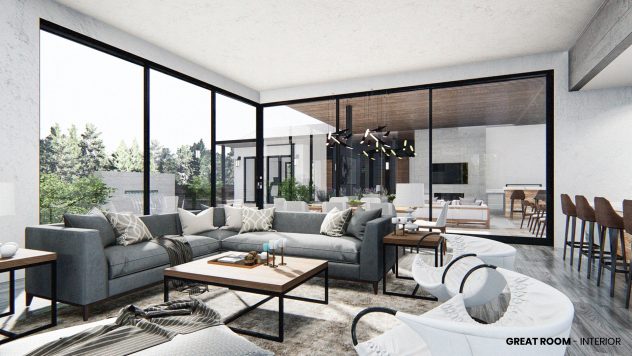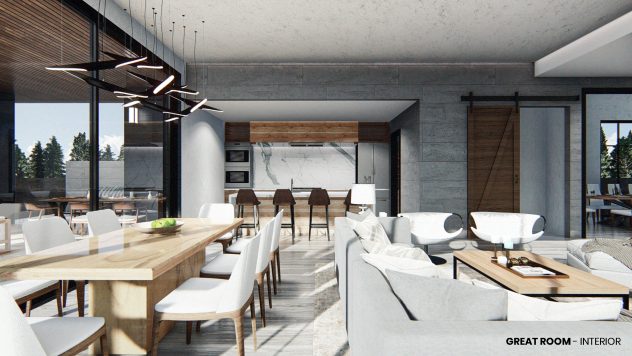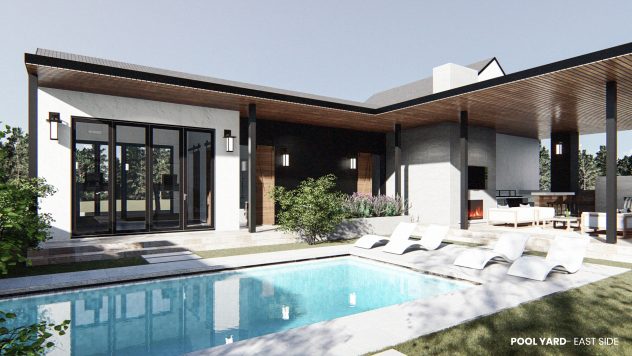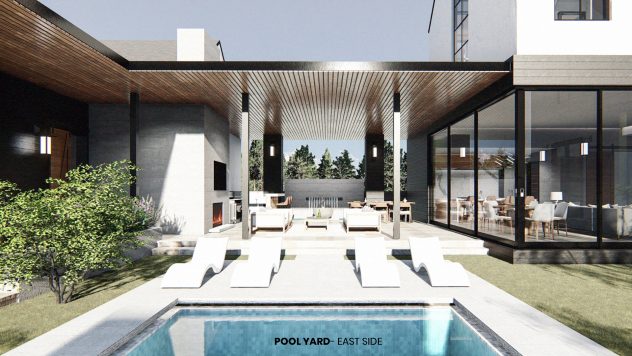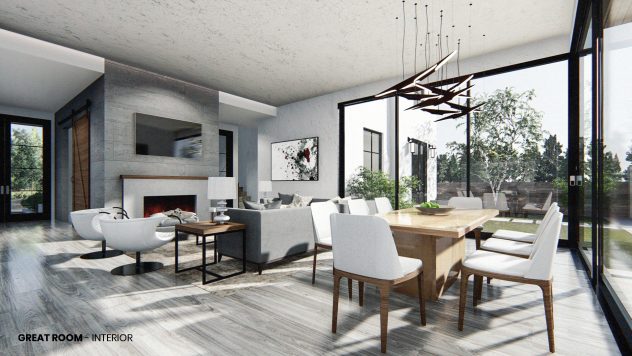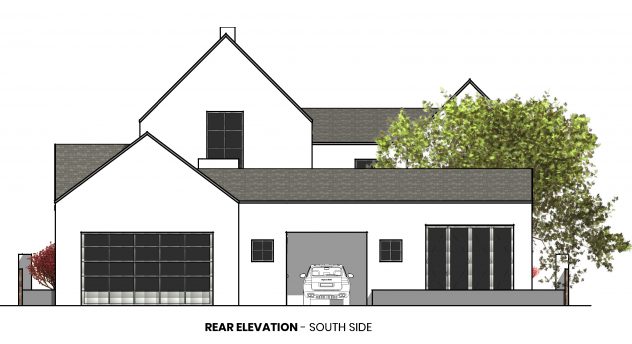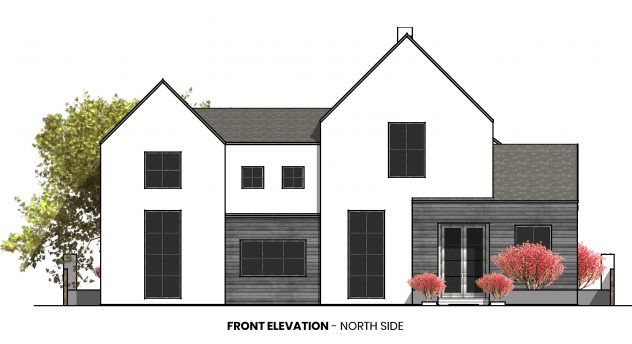 We offer architectural services to develop a custom house plan. You can browse our pre-designed house plans portfolio for reference or inspirations. For inquiries regarding pricing, what are included in the drawing set, and info on how we work, please write an email to us.